What's New?
---
ANAA TEXT MESSAGING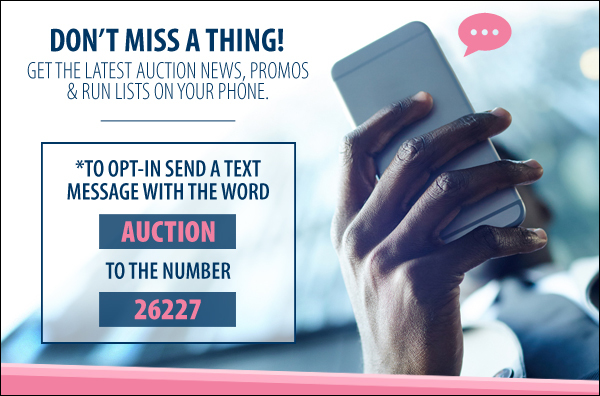 *Message frequency may vary. Message and data rates may apply.
---
UPDATED ARBITRATION POLICIES
We are now using a Red/Yellow/Green Light System & new arbitration policies will take effect which will be more inline with the National Auto Auction Association (NAAA) policies. Please review the arbitration matrix which is posted in the office & online. Any applicable disclosures will be announced by the auctioneer and will be displayed on the in-lane monitors.
Ahora vamos a utilizar un sistema de luz roja/amarilla/verde, nuevas políticas de arbitraje tendrá efecto que será más en línea con las políticas de la Asociación Nacional de auto subasta (NAAA). Por favor revise las nuevas politicas de arbitraje que se publicaran en la oficina y en nuestra pagina de internet. Las divulgacions aplicables serán anunciadas por el Subastador y aparecerán en los monitores de la pista.
CLICK HERE TO VIEW THE ARBITRATION POLICY CHART
---
DEALSHIELD 360 PROGRAM
ANAA Houston has partnered with DealShield & will be accepting the DealShield 360 Guarantee program. What does that mean for you? More peace of mind on your purchases. If you have any questions or would like to sign up for the DealShield 360 Guarantee program, click on the link below.
---
EDGE PIPELINE/VELOCICAST TUTORIAL
Need help navigating through our online sale? Click on this tutorial to help answer any questions you may have about buying/selling online.
---

To receive upcoming announcements or to pre-register, see email addresses below for each location: